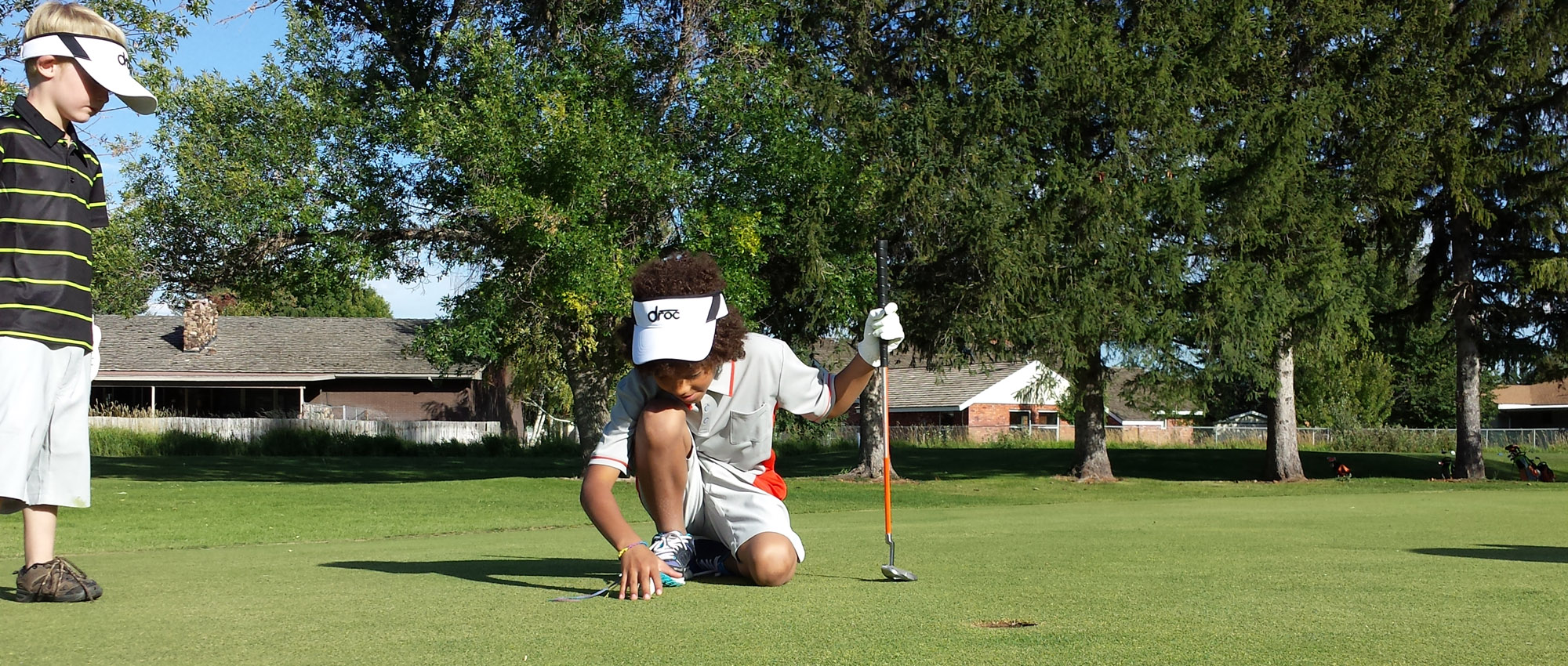 Noa 6-10 Yrs Club Details
The Noa Age 6-9 set is great for the new golfer that has some experience swinging and is looking to up their game with a quality club set. The bag and club set comes with a Full size 360cc titanium driver as well as a fairway wood and hybrid, built for someone who is growing. The Irons in this set are a beautiful polished stainless 7 and 8 Iron along with a matching wedge and of course a matching stainless putter. This works great in combination with the matching bag. The 

Noa Series

 is made from the latest technology using graphite shafts matched to the clubs, it perfect equipment to learn the game of golf with.
Unbeatable quality
Droc Noa 6-10 Club Specs RH

Model 
Droc Noa Set RH
CLUB
1 W
3 W
Hybird
7 Iron
8 Iron
PW
Putter
Loft
12.5°
20.5°
24°
35°
39°
47°
3.5°
Lie
59
58
59
62
62.5
63.5
72
Club Length
35"
33.5"
31.5"
28"
27.5"
26.5"
24.5"
Head Size
380cc
 
 
 
 
 
 
Club Shaft
Graphite
Graphite
Graphite
Graphite
Graphite
Graphite
Steel
Shaft Flex
Youth R
Youth R
Youth R
Youth R
Youth R
Youth R
NA
Material
Titanium
Stainless Steel-431

Droc Noa 6-10 Club Specs LH

Model 
Droc Noa Set LH
CLUB
1 W
3 W
Hybird
7 Iron
8 Iron
PW
Putter
Loft
12.5°
24°
27°
35°
39°
47°
3.5°
Lie
59
58
59
62
62.5
63.5
72
Club Length
34.5"
32.5"
31.5"
28"
27.5"
26.5"
26"
Head Size
380cc
 
 
 
 
 
 
Club Shaft
Graphite
Graphite
Graphite
Graphite
Graphite
Graphite
Steel
Shaft Flex
Youth R
Youth R
Youth R
Youth R
Youth R
Youth R
NA
Material
Titanium
Stainless Steel-431
Sizing Chart